How to find a MAC address of your MySpool device?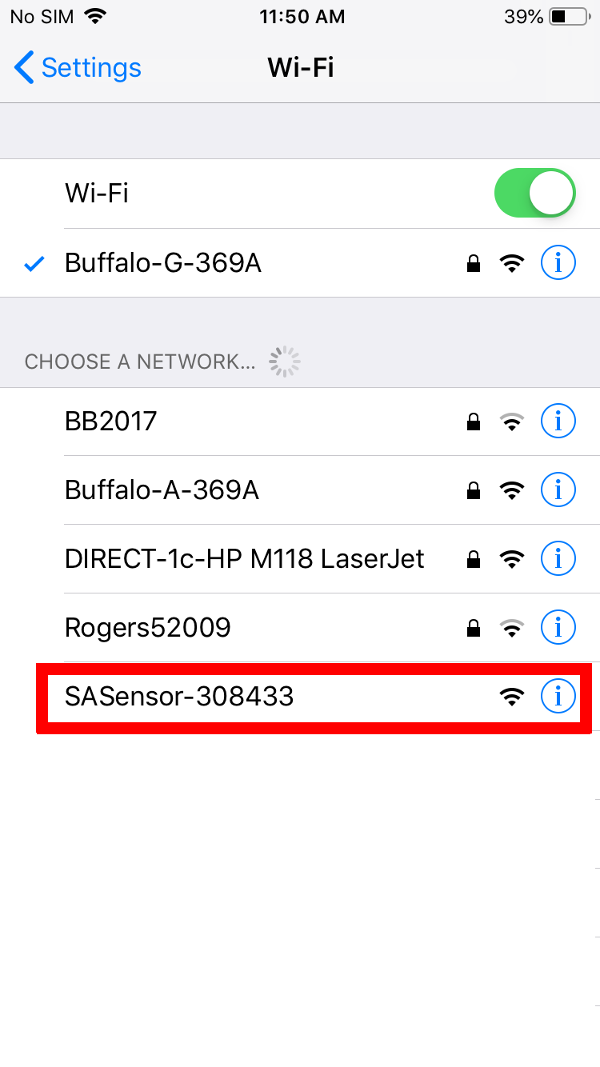 1. Activate your device:
CALLME Button: Press and hold the button for 2 seconds. 
GAS Alert: Plug it in.  Tap the SELF-TEST button TWICE.
MAILBOX Alert: Separate the sensor parts for 2 seconds by two inches or more. 
MAILBOX Alert Extended Range: plug your hub in an A/C outlet
WATER Alert: Plug it in. Dip the sensor pad in a cup of water for 30 seconds. Wipe it dry.
Open your phone, go to Settings, and choose Wi-Fi.  Under the CHOOSE A NETWORK tab you will see available networks. One of them will be your device. It will look like SASensor-000000 where "000000" is the unique device ID. In the example on the right it is shown as SASensor-308433. It may take up to 30 seconds for the SAS network to become visible on your phone or a laptop.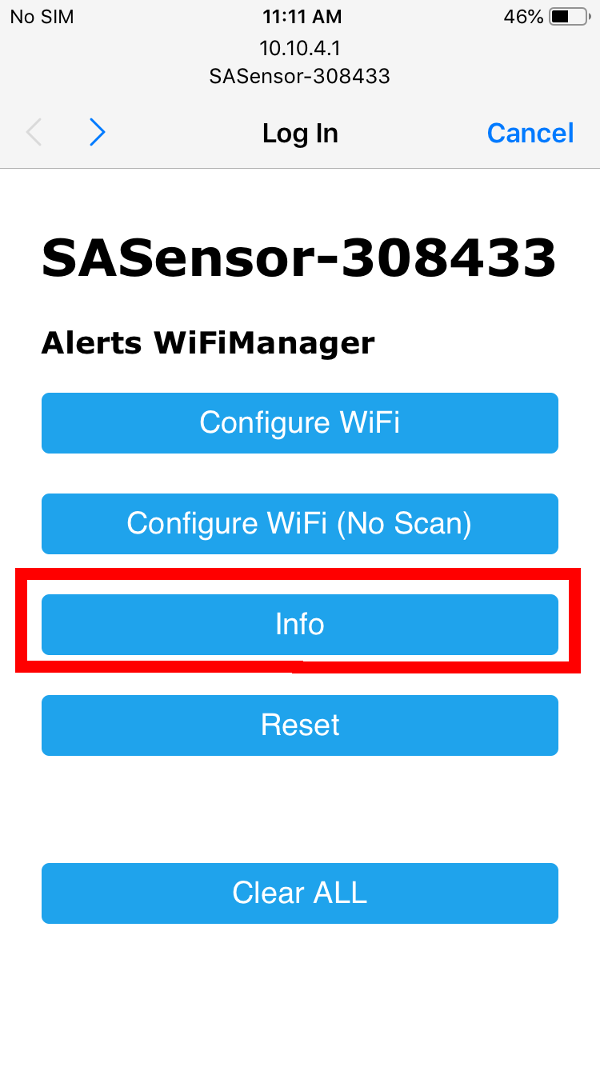 2. Select SASensor-000000. Once connection is established, which may take 10-15 seconds, it will open a browser window with WiFi Manager. Please note, in case you do not see the WiFi Manager page, you may need to open a browser window and type in an address: 10.10.4.1. The window will look like this.
Tap on "Info" when the blue and white menu comes up.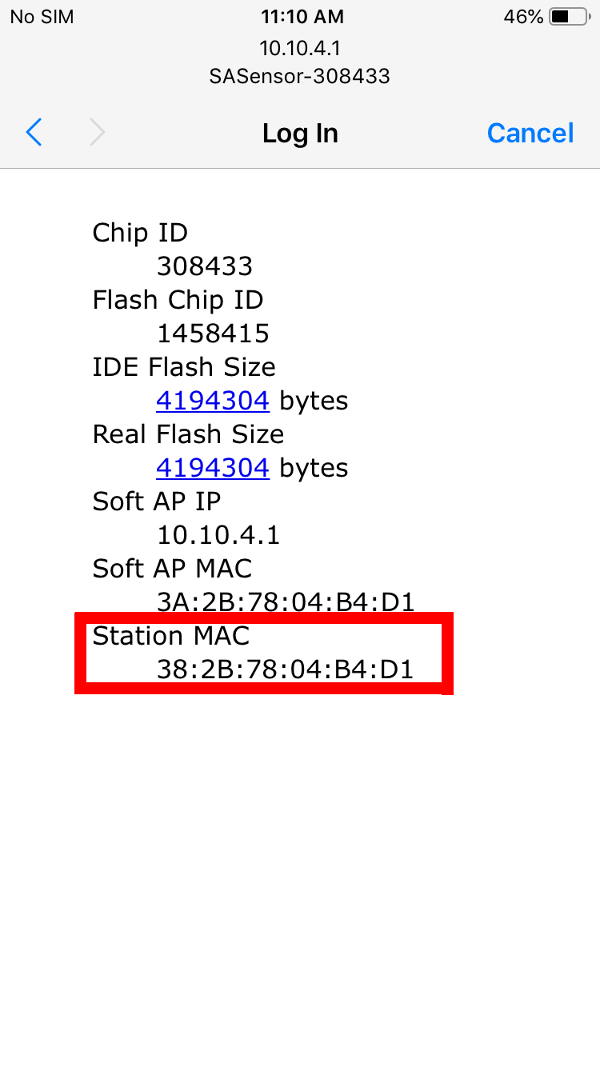 3. On the Info page you will see the MAC address of your device under Station MAC