CALLME Button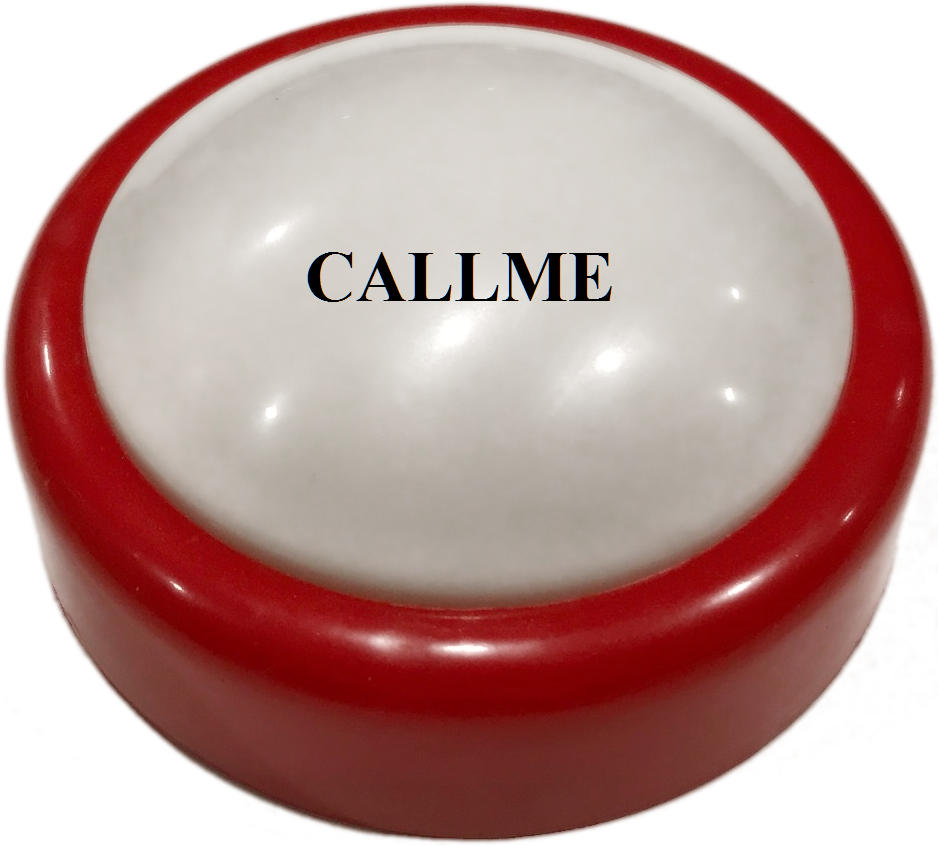 CALLME Button is a smart battery-operated hand-sized push button that can be used to summon help in an emergency. When pressed, a CALLME button will send an email or a text message, or both. CALLME button is configured to use your WiFi. The setup takes a few minutes with a smart phone or a laptop. Once the button has been setup, a few details need to be specified in the Alerts Portal. They include your email address and phone number.
The Alerts Portal is a secure area of myspool.com for configuring settings such text message content and hours of CALLME button operation. It is accessible to owners of CALLME buttons.
When setup has been completed, every button push will send an email and a text message. The CALLME button has been successfully tested at over 400 feet from WiFi router and through some walls.