Float Sensor for DIY and WATER Alert products.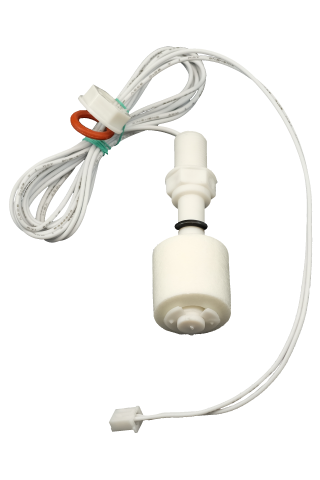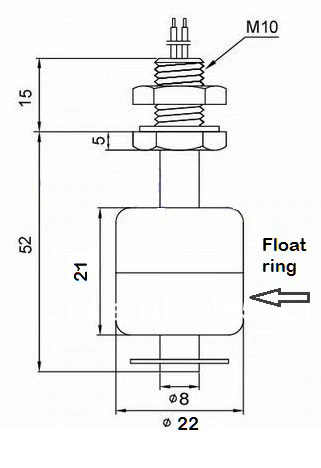 This is a Float Sensor for DIY products. It can also be used in  MySpool Water Alert editions when plugged into the Water Sensor blue circuit board. This Float Sensor comes with a 3 ft Wire with JST connector which is mated with the white 2 pin DIY JST connector.  
The float sensor can be used to detect high or low water levels. The default setting detects high water levels.
To deploy, mount it vertically with wires facing up. When the float rises to the black o-ring, it completes the connection and causes DIY boards and Water Alert devices to send an alert.  
If you need to detect a low water level condition, take the float ring off the shaft, flip it upside down, and put it back on the shaft. The alert will then be sent when the float drops with the falling water level.
Contents: 1 Float Sensor for MySpool devices.
Wire length: 36 inches