Multi-sensor Alert notifications for DIY projects. No text message support.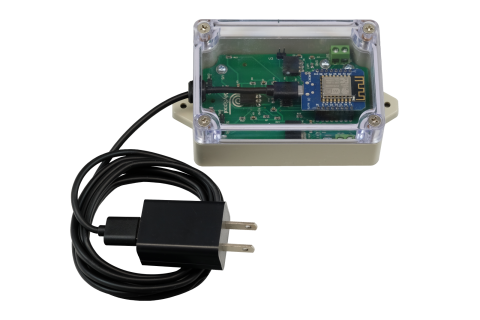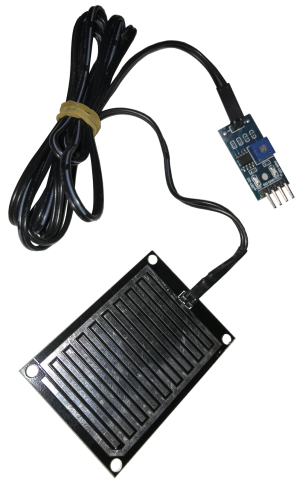 Add smart notifications to your project. This circuit board has many sensor connectors to choose from:
1 Temperature Sensor

connect

or

2 Water Sensor

connect

ors

2 Continuity (Short) sensor

connect

ors

8 Voltage sensors, 0-60 VDC 

connect

ors
It is powered by A/C and comes with a 10 ft cable. It also comes with one rugged Water Sensor with a 5 ft wire. Additional sensors are available on this site. You can enable any or all of the sensor connectors on the board to send alerts when water or a short is detected or when temperature or voltage exceed high or low thresholds.  
We designed a multi-sensor board for a boater and realized that this board can be used in many different situations. Use your imagination and our portal to configure your custom device! 
Note: only email and pushbullet alert notifications are supported. 
Connections:  refer to markings on the board. Multiple GND connections are available including pins and screw pads, all going to DC ground.  V7 and V8 sensors can use green screw connectors or on-board screw pads.
See this board level connection diagram for reference.
Alerts are limited to 1 every minute by default, that value and many other settings for sensors can be changed by going to My Devices on myspool.com
INCLUDED:  multi-sensor board, rugged enclosure with a transparent top, 10 ft usb power cable and power supply, 1 rugged Water Sensor with a 5 ft wire; support for email and pushbullet notifications
Free Shipping
---
Multi-sensor DIY board Configuration
Note: Short two pins marked GND and S2 (above the CLEAR button) to trigger an alert when required for setup. 
Connect your device to WiFi

 

and

 

trigger an alert
Create new account

 

at myspool.com and click on email link to confirm it or login to your existing account
Confirm your email subscription for AWS for this device to receive alert notifications
Trigger an alert

 

from your device again and receive an email notification!
  

You can trigger an alert by using any enabled sensor, we use S2 for convenience.

We hope that you find this device useful and share with us your application of it.