Dual Sensor Water Alert with Text Message and Email Notifications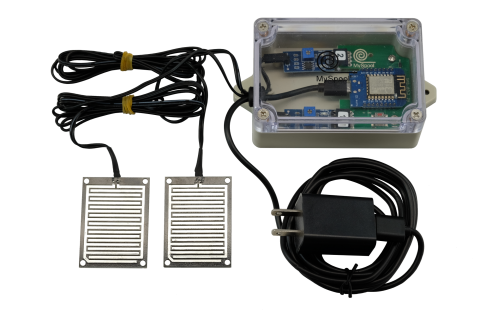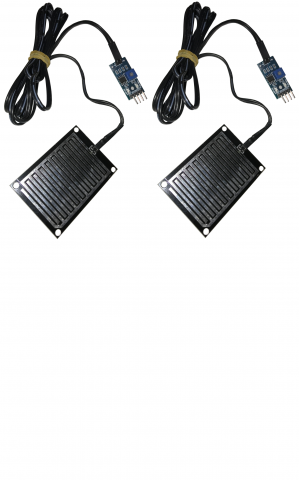 Two Sensors:  enjoy all the benefits of the Rugged Water Alert with two separate hardened water sensors in a rugged enclosure with a transparent cover.  

The enclosure of the Dual Sensor Water Alert can support  up to 250 lbs. You can step on it in the dark and not worry about destroying it. It is also more water resistant than a standard Water Alert enclosure. The clear cover shows two separate  green water sensors' power and moisture detection LEDs.  It also shows the blue signalling LED which indicates alert transmission. The enclosure has mounting holes for screws and a gasket to provide better protection to the smart electronics inside. Note:  some of the clear covers may show scuff marks and minor scratches. This is due to the manufacturing imperfections at the factory and is reflected in the price of these units.
The  Dual Sensor Water Alert comes with two hardened sensors with a 5 ft wire. The sensors work independently of each other. All notifications, including text messages, email and pushbullet indicate which sensor is sending the alert.